Medical tourism is definitely gaining its popularity year by year. In fact, more and more Australians who were once turned-off by going abroad for medical care are actually thinking twice, especially when they know a close relative or friend who went home singing praises of a successful operation overseas.  Moreover, did you know that while most people would still hesitate to travel out of the country for a medical or surgical procedure, there are research studies that show half of these would approve of plastic surgery done abroad? Why is cosmetic surgery tourism, like nose job abroad, getting the consideration of people all over the world? Let us focus our attention on overseas rhinoplasty surgery and discover what makes nose job surgery abroad so enticing for Australians.
Nose job abroad: A rhinoplasty overview
What is a rhinoplasty procedure?
Rhinoplasty, the medical term for a nose job, is the surgical procedure that improves or enhances the look of your nose through reshaping, resizing, and realignment. It is a small yet impactful facial surgery that can affect the whole profile of your face. With that said, it is the most popular facial cosmetic surgery, not just in Australia, but in the whole world.
How much is a rhinoplasty surgery in Australia?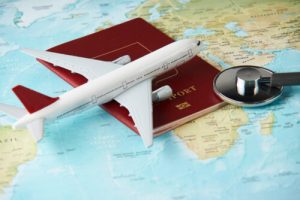 We cannot deny that any surgery, whether it be for cosmetic or reconstructive or functional purposes,  is expensive. What makes cosmetic surgery like rhinoplasty more expensive is that it is essentially not getting covered by your medical insurance, so the patient would have to pay for it with his own money. The nose job cost would depend on a lot of factors, like the expertise of your surgeon, the extent of change that your nose would require, the location where you want to have your rhinoplasty surgery, and the reason why you need this facial cosmetic surgery. Because no two people are alike and have the same nose problems, it is very difficult to give a standard nose job price. But just to give you an idea of how much you would have to prepare if you are thinking about undergoing a rhinoplasty procedure in Australia, you can expect to shell out roughly between $8,000 AUD to $20,000 AUD. This price estimation already includes your surgeon's and anesthesiologist's fees, as well as your hospital fees.
Why get nose jobs abroad?
There are many reasons why Australians are so attracted to medical tourism. As mentioned earlier, people who have close family relatives and friends who have had successful medical trips overseas would likely ride the same boat. There are also so many advertisements on the internet and social media platforms that promote the perks that you can get with a nose job abroad, for instance. But why do they really pay attention to overseas cosmetic surgery procedures?
The price says it all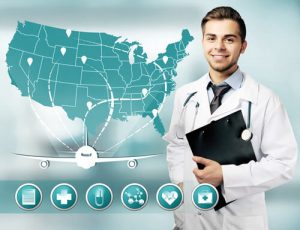 As mentioned earlier, any surgical procedure in Australia is considered expensive, especially if they are for aesthetic purposes only. That is what plastic surgeons abroad are taking advantage of; they are promoting their procedures at half the price! Yes! Imagine getting the same rhinoplasty procedure in Thailand for a whopping price that starts at $1100! No kidding! That is how inexpensive plastic surgery is in other countries. Here are some more countries that offer nose jobs for at least half the price.
Spain: $3750
Mexico: $2900
Hungary: $2200
Outstanding customer care
Many people appreciate the superior customer service they have found and experienced in overseas hospitals.  Many patient care responsibilities in Australia are being performed by orderlies. Do not get us wrong; there is nothing wrong with that, and orderlies and other medical assistants are trained as well to handle such tasks.  But one cannot deny the fact that it is more of a relief to know that in the medical tourism hospitals, there is an abundant supply of registered nurses who can care for you directly.  A regular patient in Australia might be told where to go to collect medications or see a different doctor; a medical tourist patient can expect to be escorted anywhere he or she needs to go.  Australian surgeons and medical professionals are often stressed, with too many appointments and check-ins with patients. But doctors in major overseas hospitals that offer cosmetic surgery procedures to their tourist guests have much more manageable work schedules, and the emphasis is placed on spending time on each patient. This practice serves both as a matter of patient care and to stress a point of advantage over our own hospitals.  Upon discharge, medical tourists are treated courteously, sometimes too respectfully to the point of embarrassment depending on the country, and billing is often performed with less hassle and bureaucracy than in Australia.
Dream destination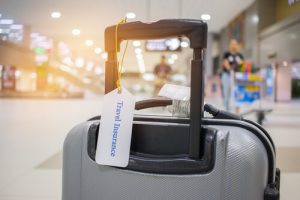 Going abroad will never be complete without sightseeing and experiencing what it is like to travel out of the country. For instance, if you decide on getting your medical tourism package in Thailand, India, or any well-known medical tourism paradise in Asia, you can expect to be welcomed by scenic views, beautiful landscapes, and pristine beaches. Whether undergoing a minor or major cosmetic surgery operation, there is nothing more luxurious and enjoyable than to recover surrounded by nature and being engulfed by the breathtaking views of paradise.
By reading this article, we may sound as if we are all for medical tourism and choosing to get a nose job abroad. Although we are not strongly or firmly against it, we would still recommend for you to think wisely and have a broader perspective about your situation before, during, and after your nose job surgery. Contemplate on how safe and secure you would feel after the operation, and what solutions you can have if unfortunate times, like complications and other surgical mishaps, happen while staying abroad. We suggest that you contact your surgeon at Rhinoplasty Brisbane Cost so you can be enlightened about what you genuinely need to expect about medical tourism.