Have you been suffering from sleeping and breathing issues for so long that you have already decided to do something about it? Or are you just dissatisfied with how your nose looks? Whatever the reason may be, undergoing rhinoplasty is indeed a major decision, especially if you are planning to have your nose job abroad. Like other Asian countries that are known for medical tourism, find out what nose job Thailand offers its local and foreign patients and why it is becoming more and more popular in Australia.
Nose Job Thailand: The procedure
The rhinoplasty procedure performed in Thailand is no way different from what is being done here at home. Each plastic surgeon or specialist may have different techniques and approaches with regard to how they effectively achieve your desired results, but the main steps and procedure remain the same.
There are two main types of rhinoplasty procedures, the closed and open techniques.  The closed rhinoplasty procedure, also called the endonasal technique, has all the incisions inside the nostrils, while the open rhinoplasty technique uses incisions inside and outside the nose. With this information, you can expect that the closed technique will not have visible scars, and the open technique will give your surgeon a better view of the structures of your nose. Both procedures will have their individual benefits and disadvantages, so it is essential to discuss the most appropriate rhinoplasty type with your nose job Thailand surgeon.
Nose job Thailand: The surgeon
Plastic surgeons in Thailand who perform complex plastic surgery procedures claim that they studied and trained in western nations such as the US and UK, so their experience and expertise are of the same level as their international counterparts. Some of them are even proud members of international medical associations such as the International Society of Aesthetic Plastic Surgeons (ISAPS). They also claim that their practice has encountered different types of cosmetic conditions that their expertise or familiarity in handling almost all nasal defects or imperfections cannot be denied.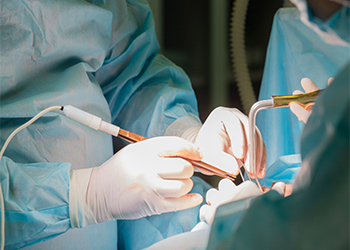 Nose job Thailand: The hospital
Hospitals or clinics that offer nose job Thailand procedures claim that they are well-furnished with state-of-the-art facilities and equipment that a surgeon would need to perform even the most complicated rhinoplasty procedure. When choosing the best hospital to entrust your safety and comfort, find one that is recognised by the Joint Commission International (JCI). This international association ensures that the promotion of rigorous and strict patient care and safety standards are imposed and practiced by the clinic or hospital.
Nose job Thailand: The cost
There is no denying that the nose job Thailand prices are more affordable than what is being offered here in Australia. Here are some of the medical practices that advertise their cost estimate for rhinoplasty.
Phuket Plastic Surgery Institute: Starts at $1140
Samitivej Hospital: Starts at $1100
Nirunda Cellport Clinic: Has package deals worth $1314
Yanhee Hospital: Procedure cost starts at $1303
Please note that the mentioned price ranges are converted from Thai Baht currency. These computations are also rough estimates only. To ensure that accurate calculation of the procedure cost is determined, contact your preferred plastic surgeon or medical practice so they can further discuss the inclusions and the exact amount of your procedure package.
With all the information you have about the nose job Thailand procedure, would you still wonder why it is one of the most popular medical tourism surgeries offered worldwide? Just be sure that you will not sacrifice your personal safety in exchange for getting the cheapest deals. Your overall well-being should still be your number one priority.