"How much does rhinoplasty cost?", this is one of the first questions we would have in mind when talking about rhinoplasty being one of the most popular cosmetic surgery procedures in the world today,  Here, we will give you all the information you would need to get a better view of the total cost of rhinoplasty and what are the inclusions of this fee.
Why can't I know how much would rhinoplasty cost beforehand?
There are so many reasons why people would want to have rhinoplasty. They would also want to know how much it would cost them to improve their nasal profile. Functional reasons include treatment for medical problems like a deviated septum, sinusitis, or obstructive sleep apnea; some just wants to have their nose restructured by reshaping the nose bone or nasal cartilage. However, it is very difficult to get an exact amount or price quotation for this procedure. Why? Because the Australian Medical Board follows AHPRA, a general guideline for Australian health practitioners that also touches on prohibiting medical institutions and practitioners from divulging inaccurate price range or advertising a procedure stating an amount with conditions and other variables that can still affect its exact price. This rule protects the consumer from false advertisements and marketing.
But come to think of it – on a medical practitioner's standpoint, it REALLY is difficult to give an exact amount or cost of any cosmetic procedure (rhinoplasty in this case) because each patient's problem and need is different from one another. It would seem unfair for a simple nose job to be the same price as a total nose makeover, right? That is why we seldom see rhinoplasty advertisements giving price tags to their popular procedures.
How can you find out the accurate amount of a rhinoplasty procedure in Brisbane? You should book an appointment with a trusted and highly experienced cosmetic surgeon who specializes in Brisbane rhinoplasty. Not only can you expect your nose job to be a success, but you can also be sure of the cost you would need to allot is exact and no hidden charges will be made.
So now, how much does rhinoplasty cost?
In Brisbane, your rhinoplasty cost includes: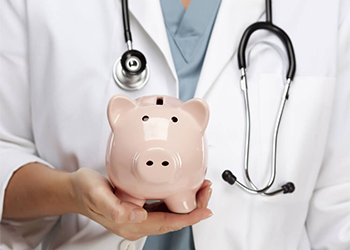 Cosmetic surgeon's professional fee: This would range from $6,000 AUD to $15,000 AUD depending on their expertise and complexity of the procedure.
Anaesthesiologist's fee: This would range from $1,000 AUD to $2,000 AUD depending on how simple or complex your procedure would be and what type of anaesthesia it would require
Hospital fee: This could be ranging from $1000 AUD to $2,000 AUD
Just to be sure, you should somehow expect rhinoplasty to cost you between $8,000 AUD to $20,000 AUD. During the initial consultation with your chosen specialist surgeon, the details about the procedure as well as the amount to be paid should all be discussed. With this price range in mind, it would at least give you ample budget allowance. We can also advise you to go meet one or more cosmetic surgeons so that you can compare prices and services before going ahead with the rhinoplasty procedure.